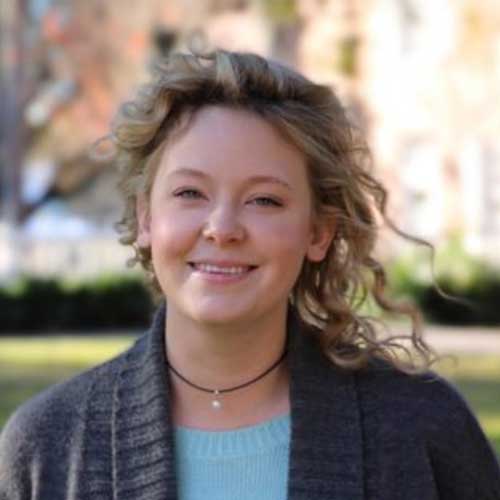 Elisabeth R. Edwards, PLPC
Elisabeth is a Louisiana native that enjoys cooking, laughing, quality time with her husband and family, playing with her pets, reading her Bible, writing, traveling, reading, music, podcasts, and nature in her free time. She is a huge advocate for whole body wellness by means of physical exercise, healthy eating, mental health, emotional health, and spiritual growth. She lives by the saying "work hard, play harder". Elisabeth believes that surrounding yourself with more healthy, positive, loving, and challenging people yields lasting growth, wellness, and satisfaction in life. She is a Provisionally Licensed and Nationally Certified Counselor and hopes to be fully licensed by Fall of 2022. She attended Nicholls State University (B.S.) and Southeastern Louisiana University (M.S.) with a concentration in Marriage, Couple, and Family Counseling.
She is prepared to work with individuals (adults, adolescents, and sometimes children), pre-marital, couples, and families. The main technique used in the counseling session may come from Story-Informed Trauma Therapy (SITT). Other techniques that may be used in the counseling sessions may come from Eye Movement Desensitization and Reprocessing (EMDR), Cognitive-Behavioral Therapy (CBT), Trust Based Relational Intervention (TBRI), Acceptance Commitment Therapy (ACT), Emotion Focused Therapy (EFT), Saving Your Marriage Before It Starts (SYMBIS), and The Gottman Method. These techniques that will be used in counseling will include, but not be limited to, active listening, assessments, role playing, homework, journaling, reading assignments, prayer, and therapeutic confrontation or challenging. The purpose of the counseling relationship is to reach specific goals for individual growth, which are agreed upon by both counselor and client. She has experience working with children, adolescents, and adults on a variety of issues including trauma, mood disorders, anxiety disorders, physical/sexual abuse, ADHD, adjustment issues, and relationship concerns. Her area of focus includes trauma, relational issues, pre-marital, anxiety, depression, and PTSD.
Celebration Hope Center counselors work from a Christian worldview but respect the religious beliefs of all persons. She has worked with many different types of religions before. The theoretical base out of which the Hope Center Counselors provide counseling services ranges from short term counseling and brief therapy models to more long-term approaches. The nature of the issue presented by the client has a great deal to do with this. Elisabeth approaches counseling from both a non-directive and a directive perspective. She works with clients in a variety of formats, including individually, as couples, and as families. She sees clients of all ages, backgrounds, and lifestyles. To get to know Elisabeth more and schedule an appointment, please call our office at (504) 833-4673.
Get The Healing You Deserve
Contact us to schedule your appointment.
Make A Donation
Your support means the world to us.